Emma Wilson Urban Spa Laser Hair Removal
We are so excited to announce that Emma Wilson Urban Spa has launched a Laser Hair Removal Service

We are proud to announce that we are part of the Candela family by expanding our treatments and offering Laser Hair Removal Candela™ Gentle Hair Removal technology targets the hair follicles at the root for permanent hair reduction for all skin types. Candela™ laser targets the hair follicle at the root, delivering a burst of gentle energy and therapeutic heat to provide permanent hair reduction over the course of a few treatments. In additional super-fast treatment times, Gentle Hair Removal ensures additional comfort through its patented Dynamic Cooling Device™, which uses cooling bursts of liquid cryogen for the most gentle laser hair removal treatment available.
Being one of the only salons in London to have The GentleMax Pro Plus Machine it is the crème de la crème in laser hair removal!

The device is built  on two decades of innovation and has a lot of benefits: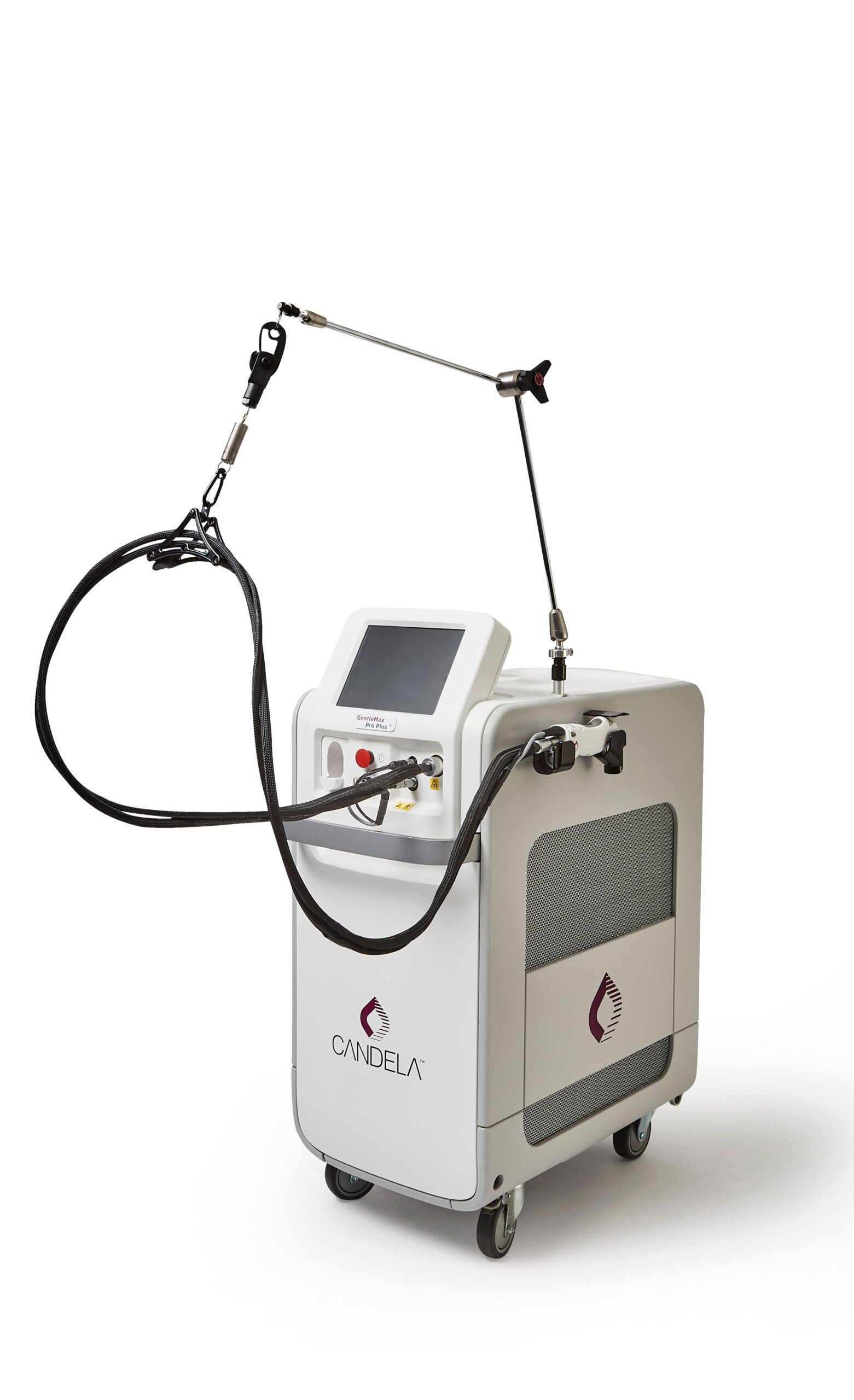 ✔️  Experience 80% permanent hair reduction after a series of treatments.*
✔️  Eliminate the ongoing spend of razors, creams, and lotions
The machine is safe and FDA approved, been tested on many skin and hair types. Delivering fast and effective results, the Candela Gentle Max Pro Plus is a great option for anyone wanting hair removal
* Individual results may vary
What is laser Hair Removal and how does it work?
Laser hair removal is a cosmetic procedure that uses a powerful laser to remove unwanted hair. This light source heats and destroys hair follicles in the skin, which disrupts hair growth. Common areas to treat are the face, chest, legs, arms, underarms and bikini line. It can be helpful for people with excessive hair growth.
Gentle Pro lasers work by selectively targeting the hair follicle with intense pulses of light energy for thermal destruction, but without damaging the surrounding tissue. This epidermal protection is provided by the Dynamic Cooling Device™ (DCD™) cooling system, which sprays the skin before each laser pulse with a liquid coolant cryogen over the treatment area. This cooling system is also adjustable, making sure the procedure is as comfortable as possible for individual needs.
Benefits of Laser Hair Removal:
✔️  Long Lasting 
✔️  No more shaving or waxing 
✔️  Eliminate and prevent ingrown hairs
✔️  Faster removal in larger areas 
✔️  Cost Effective 
✔️  Time Efficient
✔️  Noticeable Results 
Check out our FAQ's page & Price List 
We are now taking bookings for Laser Hair Removal Book Now
*Please note all Laser Hair Removal Bookings must have a patch test booked 48hrs prior to laser treatments